Buy 1 Get 1 this Summer
BUY 1:
To qualify, purchase an eye test and your first pair of prescription frames with prescription lenses from Spec-Savers.
GET 1:
FREE Prescription sunglasses up to the value of P3000 that comprises of:
• 1x Sunglass frame (Up to the value of P1799/Blue sticker)
• Prescription lenses consisting of:
a. 2x Single Vision (SV) Lenses (P568)- Additional charges may occur for sunglasses with extra-large or specialised lenses.
b. 2x Tinted Lenses (P273)
c. 2x Hard Coating (P360)
Please note:
1. Offer excludes Grey and Brown colour coded frames.
2. There is a FREE optical 2nd pair option that is up to the value of P2700 instead of a FREE sunglasses 2nd pair up to the value of P3000.
Pay in or forfeit
3. The FREE 2nd pair frame value will be linked to the same frame value as your first pair chosen (like for like), however will be limited up to the value of P1799 (sunglass frame) or P1499 (optical frame.)
4. As the BUY 1 GET 1 choices are like for like, should a customer choose their 2nd frame at a higher price point than their first frame, they will need to pay the difference.
5. Should a customer choose a 2nd pair over the price cap of P1799 (sunglasses) or P1499 (optical frame), they will need to pay in the difference. Should the 2nd pair frame choice be below the price caps of P1799 and P1499, the customer will forfeit the difference.
6. Any additional add-ons to the above sunglasses (up to P3000) or optical offers (up to P2700) will result in customer to pay the difference in CASH.
7. Customers may upgrade to Polarized Lenses for P499 for the pair. This must be paid in cash, credit or EFT and not on medical aid.
8. If customer elects for the FREE 2nd Pair to be sunglass frames only and not include any Single Vision prescription lenses, the customer will forfeit the prescription value of P1201.
9. Additional charges may occur for sunglasses with extra-large or specialized lenses.
How does Guarantee work?
10. This offer includes FREE 80% Spectacle Replacement Guarantee from Black colour coded frame upwards, on the first pair only.
11. Insurance for 2nd prescription Optical pair can be purchased for P115. Please note: The Free 2nd pair prescription sunglasses does not qualify for Insurance.
12. In order to claim, your eye test prescription needs to have remained the same from time of purchase.
13. Please note: our peace of mind exchange only applies to the first pair in Summer promotion and not the 2nd pair.
Additional terms and conditions to note:
14. The free 2nd pair sunglasses frames are only available while stocks last.
15. Spec-Savers Loyalty points may be earned on all transactions.
16. Spec-Savers Loyalty points may be redeemed against all transactions after 20 days.
17. This offer is valid from 1 November 2019 until 29 February 2020.
18. This offer may not be used in conjunction with any other Spec-Savers offer.
19. The Free Spec-Savers Summer Promotion Gift is available to customers while stocks last.
20. Medical aid package deals: A customer who is on a package deal qualifies for a free frame up to an orange sticker on their first purchase, however would need to purchase the frame on the 2nd pair. A package deal customer has to purchase an eye test in order to qualify for the Summer Promotion.
Branded Sunglasses

Upgrade
You can upgrade to polarized lenses at P499.
Benefits of polarized lenses:
• Reduces glare and reflection
• Clearer vision, especially in bright light
• Increased contrast and minimal colour distortion
• Reduced eyestrain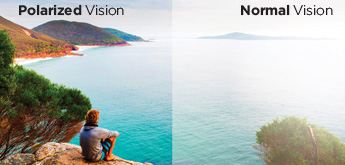 BOOK NOW
Copyright 2020 Spec-Savers Botswana
•
Customer Care Line: +27 41 507 0415

•